NET | WORK | IN Lunch 5th August 2020
12:00pm / Wednesday 5th August 2020 (EXPIRED)See Upcoming Events »
NET | WORK | IN Lounge
Weekly online business networking
Open to all businesses
,
Business Junction's popular lunchtime events, based around informal networking, are hosted on the REMO platform (our breakfast events are held on Zoom). On arrival at a lunchtime event, people can look down onto the platform from a bird's eye view, see the whole area, survey the other attendees, and then chose which table to join. There is a maximum of 6 guests per table. The table model allows for more intimate and focused conversations and gives everyone a chance to meet each other at the table. To switch to a different table and conversation, just double click the table you want to move to.
Guests are free to arrive at and leave the event whenever suits - there is no obligation to stay for the full 2 hours.

40+ businesses across all sectors typically attend and everyone receives an advance attendee list to help them better prepare.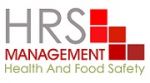 At 1pm there will be a 3 minute presentation from our event sponsor. HRS Management Ltd., operate as health and safety consultants to all business sectors as outsourced advisors. 11 years in and with a team of 5, we guide and train you through to compliancy with jargon-free documentation and audits.
In recent months we have widely advised new and established clients in navigating through the pre and post Covid crisis, which has been ambiguous for many. We also assist clients in achieving SSIP accreditations such as CHAS, Constructionline and SafeContractor. Holding such a status is often considered a requirement for contractors before they can be considered for project tendering.
Our list of clients include wealth, insurance and legal management, retail, hospitality, manufacturing and construction trades.
H & S need not be a hindrance or a bore in your business, but instead can be realised and used as an asset for added confidence and value for you and your employees.
Please email admin@businessjunction.co.uk with any questions about this event or membership in general. Sponsorship opportunities are also available.
Member rate £10.00 + VAT | Non-menbers £15.00 +VAT