FEATURED VENUE JULY 2019: WELLCOME COLLECTION, EUSTON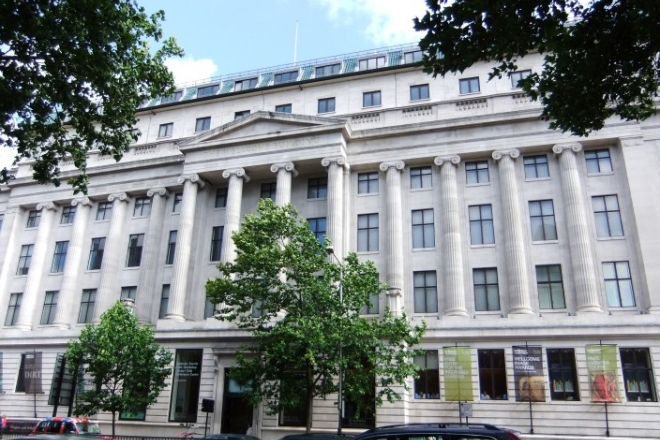 The Wellcome Collection is our featured venue for July 2019.
Located at 183 Euston Road, opposite Euston station, the Wellcome Collection is a must-see destination for the incurably curious, exploring the connection between medicine, life and art in the past, present and future.
Through exhibitions, collections, live programming, digital, broadcast and publishing, the Wellcome Collection creates opportunities for people to think deeply about the connections between science, medicine, life and art.
There is a selection of event spaces for hire from a tiered auditorium through to a thought-provoking exhibition space - conferencecentre@wellcome.ac.uk

The Wellcome Collection is part of the Wellcome Trust, which was established under Sir Henry Wellcome's will in 1936. Wellcome is a global charitable foundation. Its aim is to improve health for everyone by helping great ideas to thrive. Politically and financially independent, Wellcome supports scientists and researchers to take on big problems, fuel imaginations and spark debate.
Indulge your curiosity while meeting 50+ new business connections at our monthly Champagne breakfast at the Wellcome Collection on Wednesday 24th July.
Over 50 companies will be attending from a broad range of business sectors and an attendee list will be sent in advance. The breakfast is kindly supported by Julian White Wines, and guests will be welcomed with an optional glass of Philippe Brugnon Champagne and a buffet breakfast.
At 9.00am we take to the boardroom table and guests then have the opportunity to introduce themselves and their businesses to the rest of the group. Afterwards, there is time for further networking, sharing of business knowledge, more champagne and breakfast.
The member cost for this event is £20 +VAT and your first breakfast on joining Business Junction is free of charge by way of a welcome event.
Non-members are always welcome and can attend up to two events to try us out (£25+ VAT per place), after which they would then need to become members to continue attending events. Annual membership is £300+VAT which can be paid monthly at £25+VAT.
Please email admin@businessjunction.co.uk or call 020 3667 6776 with any questions about the event or membership of the Business Junction network.
what our members say
"We have received a 20 times Return on Investment!"

Rupert Honywood

"Direct sales opportunities"

Liz Springer

"I have been able to grow my business far beyond my targets!"

Seema Mangoo