London's Premier Business Network
*
Weekly Online Networking Events
*
550 member companies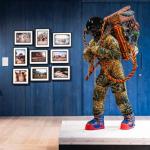 Networking evening in Euston
Wednesday 8th September, 5.30pm
Wellcome Collection
Being Human Gallery
183 Euston Road
, NW1 2BE
Non Members Info
Book a place at up to 2 events before joining - each place costs £25+VAT
All events held at high quality central London locations
3 types of event – breakfasts, lunches and evening events
Attendee list circulated in advance
Full event calendar can be found here »
Why Join?
Connect with over 500 member businesses
60+ annual events include breakfasts, lunches and evening events
Company membership allows anyone from your company to attend events
Your first Champagne breakfast event is free of charge as a welcome event
Free listing in the annual London Business Directory
Receive event invitations
Please enter your details to receive updates on the latest Business Junction events.
The London Business Directory
The London Business Directory lists the company information and contact details of over 550 dynamic Business Junction members across every size, sector and expertise. All member companies enjoy a free listing in this prestigious annual publication.