NET | WORK | IN Lunch 1st July 2020
12:00pm / Wednesday 1st July 2020 (EXPIRED)See Upcoming Events »
NET | WORK | IN Lounge
Weekly online business networking
Open to all businesses
,
Business Junction's popular NET|WORK|IN platform makes it easy to meet people at the event and follow up with them afterwards.

These weekly online Business Junction networking events are open to business people across all sectors and typically 50+ businesses attend. Everyone receives an advance attendee list to help them better prepare.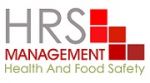 At 1pm there is a 3 minute presentation from one of our members.
Our event sponsor this week is HRS Management Ltd., health and safety consultants operating throughout all business sectors, as outsourced consultants. Founded in 2009 with a team of 5, each highly qualified in their subject knowledge, collectively they have developed simplified and tailored formats for all their clients to understand.
Their clients operate in wealth and insurance management, retail, hospitality, manufacturing and construction trades. They are respected for straightforward advice which is successfully translated into long term client relationships.
In recent months they have extensively advised new and established clients in navigating through the pre and post Covid crisis and, at this event, Managing Director Bernadette Disborough will talk about adapting to new legislation and compliances.
Please email admin@businessjunction.co.uk with any questions about this event or membership in general. Sponsorship opportunities are also available.
Member rate £10.00 + VAT | Non-menbers £15.00 +VAT