FEATURED VENUE FEBRUARY 2020: BUNGA BUNGA COVENT GARDEN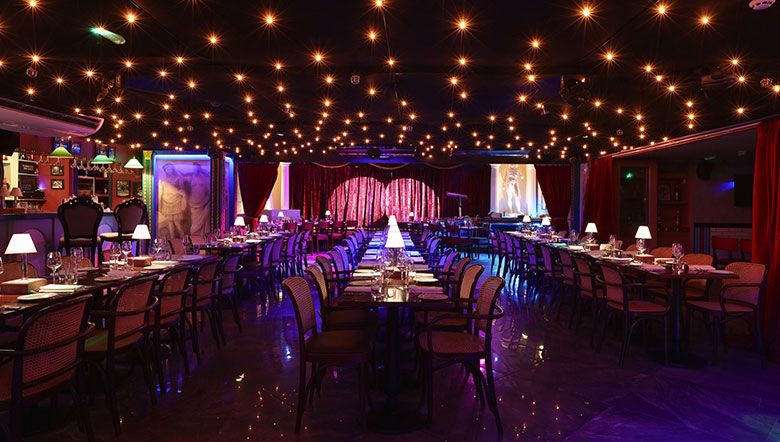 Our Featured Venue for February is Bunga Bunga Covent Garden, one of London's most exciting backdrops for private events and big celebrations.
Home of pectacular entertainment, delicious food and an infectiously buzzy atmosphere, it is one of the best options for venue hire London has to offer no matter what the occasion may be.
Bunga Bunga emerged as a glorious tongue-in-cheek homage to the land of pizza, and sparked Londoner's love affair with karaoke and built-up a reputation over the past decade as a buzzing late-night party destination, and one of the Capital's original and best-loved boozy brunch spots.
Five years after launching the original in Battersea, Inception Group opened a far bigger and bolder version in the heart of theatreland offering a fully immersive dining experience serving an Italian sharing feast, extensive drinks menu and a variety show that is surprising and entertaining on every level.
For 2020, Bunga Bunga is quite literally bringing out the big guns, as it launches its first ever take on Boylesque with its new show Dave the Bear's Burly-Bunga-Esque. Every Thursday, guests can marvel at the new explosive mash-up of steamy Boylesque, as well as jaw-dropping circus and drag acts and rib-tickling comedy, curated by our very own spicy Italian sausage, Dave the Bear.
With a different show every night we have something for everyone. You may be a lover of all things musical in which case join in and sing-a-long to some of your favourite Broadway tunes at Bunga Bunga's West End Wednesday or relax and be amazed whilst watching the La Varieta: Legends or Italian Circus show where you will be stunned by the incredible vocals, aerialists, circus performers and more!
Take a peek into the world of Bunga Bunga Covent Garden here.
To book or enquire please contact: catherine@bungabunga-london.com
We look forward to welcoming 60+ member and guest companies to Bunga Bunga Covent Garden network over lunch and explore the live entertainment area this Drury Lane venue is famed for.
Our events attract business owners, professional service providers, directors and senior management, skilled in the art of networking and quick to grasp opportunities to enhance business relationship potential.
On the day guests will enjoy complimentary drinks on arrival followed by a buffet lunch.
To broaden your client base and promote your business, do consider joining us at this Business Junction lunch: https://bit.ly/2TWeKDw
Non-member rate: £25+VAT, members pay £20+VAT
Please email admin@businessjunction.co.uk with any questions about this event or membership in general.
what our members say
"We have received a 20 times Return on Investment!"

Rupert Honywood

"Direct sales opportunities"

Liz Springer

"I have been able to grow my business far beyond my targets!"

Seema Mangoo