FEATURED VENUE MARCH 2020: ONE MOORGATE PLACE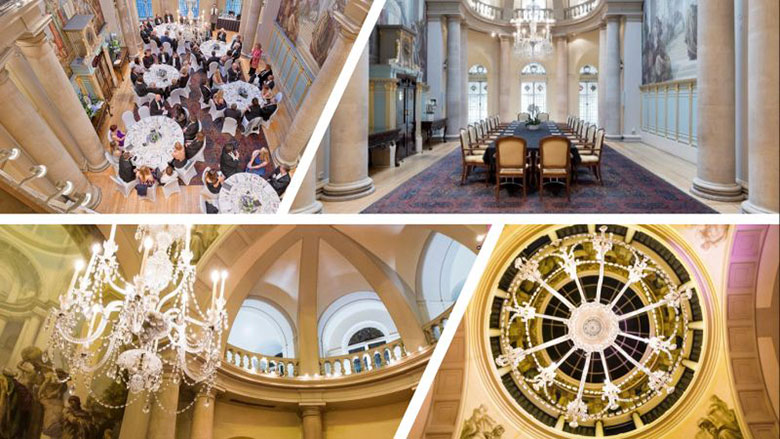 Our featured venue for March is One Moorgate Place. This Grade II listed building continues to move with the wants and needs of the events and conferencing market, keeping abreast of all the technical developments of the 21st century.
Also known as Chartered Accountants' Hall, One Moorgate Place is headquarters to The Institute of Chartered Accountants in England and Wales. The ICAEW is a world-leading professional membership organisation that promotes, develops and supports over 150,000 chartered accountants worldwide. It provides qualifications, professional development, knowledge, insight and technical expertise, while protecting the quality and integrity of the accountancy and finance profession.
One Moorgate Place has a range of diverse spaces that can accommodate a number of event requirements. Opulent rooms such as the Main Reception Room and Members' Room remain true to the building's historical and cultural heritage, while the Great Hall and range of contemporary and modern rooms are perfect for conferences and business meetings.
As you venture through you will appreciate the creative engineering work of the original architectural style and building design. With extensions and updates taking place throughout its history, there is a strong art-deco feel in some areas which juxtaposes the original features.
Visit here for the virtual tour: https://www.onemoorgateplace.com/our-story/virtual-tour.

To find out more about this beautiful and historic venue consider booking a place at our networking lunch event - new date to be confirmed.
Our events attract business owners, professional service providers, directors and senior management, skilled in the art of networking and quick to grasp opportunities to enhance business relationship potential.
On the day guests will enjoy complimentary drinks on arrival followed by a hot fork buffet lunch.
To broaden your client base and promote your business, do consider joining us at this Business Junction lunch. Non-member rate: £25+VAT. Member rate: £20+VAT
Please email admin@businessjunction.co.uk or call 020 3667 6776 with any questions about the event or membership of the Business Junction network.
what our members say
"We have received a 20 times Return on Investment!"

Rupert Honywood

"Direct sales opportunities"

Liz Springer

"I have been able to grow my business far beyond my targets!"

Seema Mangoo