HOW WE MET AND PROSPERED FEBRUARY 2020: DIPEN TANNA WEALTH MANAGEMENT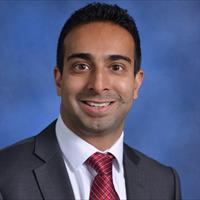 Thanks for speaking with us today. Would you mind telling us about you and your organisation?
Hi, my name is Dipen Tanna of Dipen Tanna Wealth Management. I offer broad-based, bespoke advice to clients to help them to achieve and maintain financial security for themselves and their loved ones. My advice covers all areas of wealth management, including; Retirement Planning, Protection Planning, Saving and Investment Planning. My approach is to build and maintain a long-term relationship with clients and to provide them with trusted advice. Clients can rely on an excellent service as we review the evolution of their financial needs over the years by offering them practical solutions to the financial issues that concern them most.
What sets you apart in your business sector?
I feel I relate really well to my target market of mid-career business owners and professionals as I am in a similar situation to them and rather than just working with them from a transactional point of view for a potential "sale" to a client, I build a collaborative long-term approach with clients to ensure that we look after all aspects of their financial security and future aspirations.
How long have you been a member of Business Junction and what first attracted you to the network?
I have been a member since September 2019. I was attracted to the network for several reasons:
the number and range of different businesses attending the weekly events which guarantees that there are always interesting conversations to be had
the different times of the meetings (breakfasts, lunches and evening events) - as a parent who does the school drop off in the mornings, the lunchtime and evening meetings are perfect for me
the variety of different high quality venues to experience - all in central London
the fact that I can invite non-member gusts to an event free of charge for their first taster visit to Business Junction. Most of them go on to become members themselves.
Have you made any good connections through the network and could you share some examples with us?
Yes I have made a lot of really good connections and the more events I attend. the better I get to know members. Some examples are a number of solicitors and accountants that I have met and subsequently had 1-2-1s to discuss ways to work collaboratively together for the benefit of our clients.
Has Business Junction helped your business in any other ways?
Yes it has raised my profile in other industry sectors that are not my typical potential business areas. and I have also been able to facilitate a number of connections for people who have gone on to work together.
What's been your favourite event to date?
The evening event at the Lambeth Palace in December was absolutely fantastic and a huge turnout too, as always! A brilliant venue for a networking event and with a very interesting and informative tour of the Palace before the event.
Do you have a networking tip to share?
Listen carefully to the person you are talking to and try and see how you could potentially help them. Even though their service might not be relevant to you it could be for someone you know or even someone you have met at the event. Indeed there have been a number of occasions at different events where I have put members or visitors in touch with other people in the room because they have some synergy. I am big believer that if you give it will come back to you.
How would you describe Business Junction in one word?
Vibrant
What would you say to our non-member guests about Business Junction and our networking events?
This is definitely a business network to try out. A great networking culture at the events. Very well organised and always a really good level of business people attending the events.
what our members say
"We have received a 20 times Return on Investment!"

Rupert Honywood

"Direct sales opportunities"

Liz Springer

"I have been able to grow my business far beyond my targets!"

Seema Mangoo