HOW WE MET AND PROSPERED JUNE 2019: DEREK BAIN, RED REVIEW LTD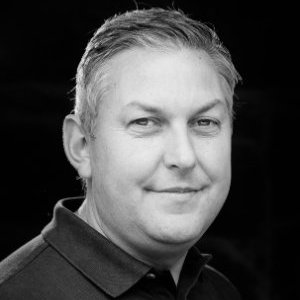 Welcome to the June 2019 edition of our How We Met and Prospered blog series. Last month we spoke to Roy Castleman of Twinwoods Adventure.
In this edition we speak to Derek Bain of Red Review Ltd.
Hi Derek, thank you for chatting with us about your organisation, Red Review Ltd, and how Business Junction and networking has made a difference to your business. Firstly, would you mind telling us a bit about you and Red Review Ltd?
I'm Derek Bain, the Business Development Associate at Red Review Ltd. We help businesses win more business and reduce their cost of sale through expert bid management. Our solutions cover every aspect of the bid management process and begin with a detailed consultation so that we can get to know the client and understand what it is they are trying to achieve.
We have experience of working with many different clients including start-ups, public sector and the corporate world across industries such as IT, telecoms, utilities, construction, manufacturing, oil and gas, and UK-wide government organisations. We can work on any size of bid or framework requirement.
Here's what we can do for your business:
· Bid reviews - Too many bid submissions are treated as an afterthought, a nuisance that has to be dealt with. We can provide you with the feedback you need to boost your bid to give you the edge over your competitors
· Bid management - We can manage your bid from start to finish. We'll help you find your way around the mountains of documentation that makes up the ITT, as well as helping you decide whether it makes commercial sense for you to respond to the ITT at all. And if it does, we can work with you to formulate a plan to pull your content together and meet the submission deadline
· Bid writing - We can help you interpret each question, and help you structure a response based on your subject matter expertise and what you want to present back to your customer
· Bid strategy - We can help you formulate a defined strategy that flows through your bid response; fundamental to any winning bid
· Bid library - We can work with you to create a library of standard bid responses and templates, enabling your sales team to quickly self-serve and react to client requests for information
· Bid training - We can provide training on all elements of the bid management process, delivering the what, how and why to ensure effective winning bids.
How long have you been a Business Junction member?
I've been attending Business Junction events for about 2 years now.
What made you become a Business Junction member?
I researched a number of networking groups in London before deciding on a few that I wanted to test before committing to a membership; Business Junction was the one that I thought looked interesting and professional. and Fiona's welcome was one of the most genuine that I received during that original research period.
Have you made any good connections since being a member, if so, would you mind telling us a bit about them?
Business Junction events always take place at interesting venues, and on my first visit I boarded the Tattersall Castle on the Thames to be greeted by Fiona, who then swiftly introduced me to the great character Sir Trevor Bayliss, (of wind-up radio fame!), an experience I'll never forget. I then met David O'Reilly, the London Director of the British Irish Chamber of Commerce, who has since introduced me to many business people and has also become a good friend.
I instantly knew that this was a network that could help us expand our business connections.
How have the connections that you have made at Business Junction been beneficial to your business?
After we joined Business Junction, I followed up with the British Irish Chamber of Commerce and we then became members of that too; this has opened a number of doors for us with U.K and Irish companies. We have also given advice to some of the smaller companies in the network and told them about tender opportunities that may be relevant to them.
We have also used some member services from health insurance to venues and hotel accommodation.
Has being a Business Junction member helped you to grow your network as a whole?
Red Review have received some valuable potential leads from the wider network, which gives you a sense that members are happy to help fellow members grow their businesses.
I feel that the people who engage with new faces and introduce each other around the room, and refer each other after the event will always get much more out of networking than those who stick to a set group or decide that they aren't interested in someone before they've even taken the time to chat to them.
Have you received any referrals or sales opportunities as a result of being a Business Junction member? If so, would you mind sharing a bit of detail about them?
I was recently contacted by a member that I'd met a few months ago, who then kindly referred Red Review to an organisation who needed tender support. And I've done the same thing, referring companies with a specific service or product to my contacts. It's now just a very natural thing for me to think "Who do I know in my network that can help?" when you are asked if you know a company that does "X".
I've also recently embarked on a joint venture with another Business Junction member that I met on my first visit. He contacted me afterwards and we met for a coffee to discuss how we might work together. Over the months we've been bouncing ideas around and have combined a joint interest with our respective skillsets. We're delighted that we've progressed things from a silly idea to a solid business proposition.
That shows the power of the network.
How has the above benefitted your business relationship with that member or other organisations in the Business Junction network?
My experience with Business Junction has been extremely positive, I have made a great group of business associates, some of which I now consider to be friends. And when I am in London, I get in touch to let them know that I'm around and catch up with them if time permits. I love that there is such a variety of experience and expertise in the room, and it's very rare that you leave a Business Junction event without meeting someone interesting that you know might become a good person to know in the future.
I'm sure this will make sense to the people who know me already!
Do you have any advice to those who are new to networking?
Remember that we've all been in the same boat, so don't be shy about talking to people; tell someone you like their tie or ask them about their journey to Business Junction that day, you'll be surprised how the conversation will then flow. And my advice for seasoned Business Junction members, look out for that new face in the crowd and talk to that person no matter what they do because you really don't know what their extended network could do for your business in the future.
About Red Review Ltd.

Red Review was established to provide a resource for winning more bids and training more effective sales teams, especially in consultative selling.
Red Review provides additional resource, audits and training in:
· Document reviews - assessing and reviewing the document before your client sees it.
· Bid management: additional and temporary resource; audits; training
· Consultative selling: Audit of current practice; training in effective consultative selling and negotiation skills.
· Introduction to sales and marketing for new recruits.
· Customer focussed marketing: additional and temporary resource; audits; training.
· Cyber security and data protection for sales and marketing people: not only how to handle customer information but how to speak about data protection in customer meetings.

Find out more about Red Review and their services here.
Become a Business Junction Member
Business Junction is London's leading independent business network, created and operated by business people for those who own, run, or work for businesses.
Business Junction has over 500 company members, with all sizes, sectors and areas of business represented. We hold 50 events per year across central London, and our primary aim is to increase the trading opportunities for its members.
To find out more about becoming a Business Junction member, please visit our Join Business Junction page.
what our members say
"We have received a 20 times Return on Investment!"

Rupert Honywood

"Direct sales opportunities"

Liz Springer

"I have been able to grow my business far beyond my targets!"

Seema Mangoo