HOW WE MET AND PROSPERED MARCH 2019: BERNADETTE DISBOROUGH, MD OF HRS MANAGEMENT LTD
Welcome to the March 2019 edition of our How We Met and Prospered blog series. Each month we will be talking to a member of the Business Junction network about the connections and business opportunities that they have made through the network.
Last month, for our very first edition, we spoke to Cody Colville, Director of Blue Room IT Ltd. In this month's edition, we speak to Bernadette Disborough, MD of HRS Management Ltd.
Hi Bernadette! Please could you tell us a bit about your company, HRS Management Ltd?
I founded HRS Management Ltd in August 2009 after spending 25 years in the commerce and anti-virus software world. HRS Management offers Health & Food Safety Consultancy on an outsourced basis. We provide all levels of Health & Safety & Food Hygiene training including Personal Licence Holders and First Aid training, management systems, CHAS/Constructionline & SafeContractor accreditations, auditing of workplaces & liaison with EHO, HSE & the Fire Authority. We keep health and food safety implementation smooth and simple by establishing client relationships within a committed, loyal and modern approach.
How long have you been a Business Junction member?
2 years
What made you first decide to become a Business Junction Member?
I joined Business Junction because I was looking for a network whose members and visitors came from larger-sized companies, and which had a more discerning membership leading to a wider and more appropriate audience than I had found with other networking groups.
Have you made any good connections since being a member? If so, please detail:
Almost from the start, I began securing valuable contracts particularly from legal practices, and recently I secured a very substantial contract from a large European restaurant chain launching in the UK.
How have the connections made at Business Junction benefitted your business?
Through many networking conversations at various Business Junction events and subsequent meetings, we have discovered several specific areas that concern clients and as a result, we have now expanded our services to include advising start-up businesses.
Has Business Junction helped you to grow your network as a whole?
Business Junction is pivotal to our company's success and has brought us many previously unreachable contacts at senior levels.
Have you received any referrals or sales opportunities as a result of the Business Junction network, if so please could you mind sharing a bit of detail about them?
We have had several excellent referrals perfectly directed to people directly responsible for company health and food safety, which has avoided wasting time and duplication in the process.
How have referrals within the Business Junction network benefited your business relationship with other organisations in the network?
By helping to broaden members' understanding of the often beguiling arena of health & safety, food hygiene, risk management and policies, it has enlightened the scope of need and has revealed fresh opportunities.
Do you often refer other organisations in the Business Junction network to your clients?
We have indeed successfully introduced several business members and organisations to our HR, lawyers and business development manager contacts.
Has Business Junction provided you with any other benefits to your business as a whole?
For us, Business Junction has opened a substantial door to Greater London, which has allowed us to grow smoothly and really boost our client database.
And finally, do you have any last words on the Business Junction network?
From the very beginning of our membership, Business Junction enriched our company with a higher rank of connections who genuinely delivered on their referrals and who in turn were satisfactorily fulfilled. Joining Business Junction has really been integral to our success.
About HRS Management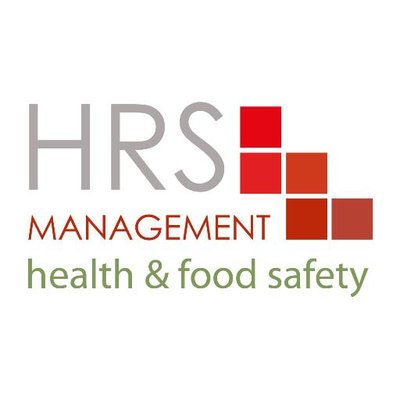 HRS Management is an outsourced Health and Safety Consultancy. HRS Management provides a professional Health and Food Safety support service, that advises and helps businesses from all sectors to stay compliant in a cost-effective way.
HRS Management is an approved Highfield Awarding Body for Compliance (HABC) Training Centre.
Health & Safety and Food Hygiene courses can be taught onsite, in face-to-face training sessions (main choice of clients) with practical demonstrations, for improved understanding of crucial responsibilities.
Most popular courses are: Level 2 and 3 Health and Safety in the Workplace, Level 2 and 3 Food Safety in Catering, Level 2 Personal Licence Holders, Emergency First Aid at Work, Principles of Fire Safety Awareness and IOSH Managing Safely.
For any enquiries, contact Bernadette at HRS Management Ltd today.
Become a Business Junction Member
Business Junction is London's leading independent business network, created and operated by business people for those who own, run, or work for businesses.
Business Junction has over 500 company members, with all sizes, sectors and areas of business represented. We hold 50 events per year across central London, and our primary aim is to increase the trading opportunities for its members.
To find out more about becoming a Business Junction member, please visit our Join Business Junction page.
what our members say
"We have received a 20 times Return on Investment!"

Rupert Honywood

"Direct sales opportunities"

Liz Springer

"I have been able to grow my business far beyond my targets!"

Seema Mangoo