HOW WE MET AND PROSPERED NOVEMBER 2019: TERRI TAPPIN, ALEXANDER HALL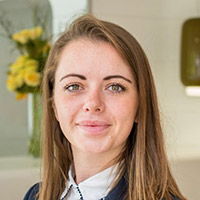 Welcome to the November 2019 edition of the Business Junction 'How We Met and Prospered' blog series.
Last month we spoke to Rupert Honywood, Owner of the Business Growth Bureau.
In this edition, we speak to Terri Tappin from Alexander Hall.
Thanks for speaking with us today Terri. Would you mind telling us a bit about you and your business?
We've spent more than 25 years helping our clients find their ideal mortgage. We have a number of office locations across London, though our client base comes from across the UK and overseas. Customer service and the highest standards of advice are central to our culture and underpin our standing as one of the UK's most highly rated m-ortgage and protection advisers. Alexander Hall also has a diverse range of introducer partnerships in place, including leading estate agents, solicitors, tax advisory, wealth management and consultancy firms. Our expert advisers are highly trained to offer a tailored, flexible and friendly service, giving clients access to exclusive products from the market's top lenders. We help our clients find the most competitive deals on the UK mortgage market and handle the increasingly complex process of application on their behalf.
What sets Alexander Hall apart in your business sector?
We have a Trust Pilot 5 star ranking and a host of consumer-voted industry awards to our name, including the Personal Finance award for 'Best customer service 2018/19' and the What Mortgage Award for 'Best mortgage broker 2019'. We pride ourselves on having an exceptional internal training programme which ensures we have the best advisers across the industry. Some mortgage firms ask you to use their technology and have their staff check you've done it right. Alexander Hall are different. Our people are experts and technology is one of the many tools we utilise to ensure a hassle-free and streamlined customer journey. Whether you're based in the UK or overseas, we will seek to cater for a client's needs. We work around our client's schedules, as reflected in our numerous office meeting locations and flexible appointment hours, which run early morning to late evening as well as on weekends.
How long have you been a member of Business Junction and what first attracted you to the network?
I have been a member of Business Junction for just over six months and what attracted me is the vast amount of diverse businesses that are members. The scale of the networking opportunities was very apparent as soon as I walked in to my first event.
Have you made any good connections through the network and could you share some examples with us?
We have made numerous professional connections through Business Junction and we have already seen numerous enquiries and completed transactions. In fact the ROI in just 6 months is 4900%, thanks in large to a formed partnership with an accountant we met through Business Junction. So membership is certainly proving to be incredibly good value.
What's been your favourite event to date?
I really enjoyed the event in the Director's Suite at Crystal Palace Football Club (even though I'm an Arsenal fan!). It's great to be able to network in such grand and varied venues. We will be at the Lambeth Palace for the Christmas evening event!
Do you have a networking tip to share?
Don't be afraid to introduce yourself to as many people as possible as you never know where an initial conversation can end up.
How would you describe Business Junction in one word?
Inclusive
What would you say to our non-member guests about Business Junction and our networking events?
Business Junction offers you a genuine opportunity to make new connections and in turn, generate more opportunities and revenue. Take advantage of the monthly Champagne breakfast events as you get the opportunity to speak to the entire room about your business.
what our members say
"We have received a 20 times Return on Investment!"

Rupert Honywood

"Direct sales opportunities"

Liz Springer

"I have been able to grow my business far beyond my targets!"

Seema Mangoo